Let's Get The Conversation Started!

Certus Psychiatry Specializes in Adult, Pediatric, Adolescent, Geriatric, Couple and Family Psychiatric and Psychotherapy Services
From our offices in Winston-Salem and Raleigh, Certus Psychiatry can assist with these and other mental issues:
Attention deficit disorders
Anxiety and panic disorder
Bipolar disorder
Eating disorders
Obsessive-compulsive disorder
Post-traumatic stress disorder
Sleep disorders
Depression, including TMS for treatment-resistant depression
And more (click here for a complete list)
We're here to help you find your path to better mental wellness, which may include any number of therapies, including the creation of nutrition and fitness plans. You can visit our Winston-Salem or Raleigh, and online via TeleHealth visits.
Let's Move Forward Together
ANXIOUS, DEPRESSED, ANGRY, UNABLE TO SLEEP OR EAT, OR FEELING BAD ABOUT YOURSELF?
44 million Americans (roughly 20% of adults and 17% of youth) experience a mental illness.
You may feel incredibly isolated in how you feel. Like physical illnesses that can worsen when left untreated, mental illnesses won't resolve on their own.
We want you to feel empowered and free from judgment when you come to us for your mental health care.
Change starts with action, so reach out to schedule an appointment at our Winston-Salem or Raleigh offices or schedule a TeleHealth from anywhere in North Carolina.
If you have any questions, please call us at 833-701-3111.
Televisit & In-Person Services
Full Service Practice
Psychiatric – wide range of treatment options, including emotional and behavioral health disorders.
Integrated Care Services – all of the factors that contribute to your mental health.
Counseling Services – available to help you begin to put the pieces of your life back together.
TMS, EMDR, Cognitive Behavioral Therapy, and many other treatments are available.
"Believe in WE!" and discover how Certus will work with you to create workable solutions for better emotional and physical health and long-term wellness.
We're here to help you find your path to better mental wellness, which may include any number of therapies designed to help you get well.
About Certus Psychiatry & Integrated Care
At Certus, we are a stigma-free zone where you can come with peace of mind in knowing you are getting the right care.
Experienced Professionals – Headed by board-certified psychiatrist Gisela Knebl Kohl, Certus has an incredible team of medical care providers, clinical therapists, licensed social workers, and certified counselors ready to see you through your recovery.
TeleHealth– Certus has been offering TeleHealth and Counseling online since 2018. You may find this more convenient and comfortable than meeting in person.
Patient Portal – Access your records, schedule appointments, make payments, and more through our convenient portal
Insurance – We accept most insurance plans, as well as most Medicare plans. As coverage may vary, please contact your insurance carrier for detailed information. We apologize, but we cannot accept Medicaid patients at this time.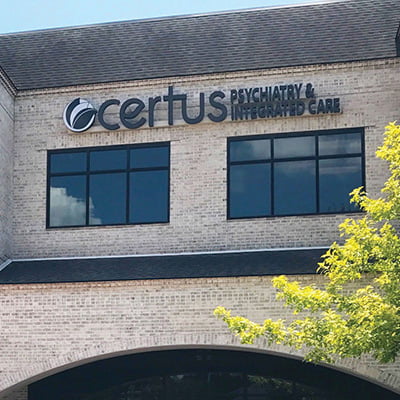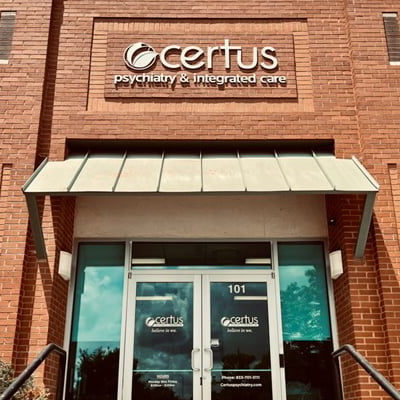 "Believe in WE"

and discover how Certus Psychiatry will work with you to create workable solutions for better emotional and physical health and long-term wellness